Australian wine growers are diversifying into thoroughly different markets extra than six months on from crippling tariffs that successfully closed-off the lucrative Chinese language market.
Key facets:
China's tariffs on Australian wine have successfully closed off the market
The trade is diversifying into novel markets
The federal govt has announced its contrivance to take China to the WTO over the tariffs
James Robson from Ross Hill Wines near Orange in the NSW Central Tablelands would usually sell 20 per cent of his wine abroad, with China the destination for 85 per cent of all exports.
That stopped abruptly last year when China announced crippling tariffs on Australian wine.
"It was a spacious shock," he said.
"We're no longer even conclude to replacing what we had been doing in China, but we are starting to build some really factual alternatives," Mr Robson said.
Mr Robson said the blow had been softened by sturdy home sales and provide factors from the drought, but he was engaged on finding novel markets to replace his Chinese language customers in the long-length of time. 
Ross Hill Wines has these days sent its first explain to the UK and was already engaged on a 2d.
"Australian wine sales in the UK have absolutely long past by way of the roof," he said.
Mr Robson said he was also on the 'cusp' of a deal in South Korea and was hoping to gain thoroughly different Asian markets savor Vietnam and Singapore.
"It would now not duvet the [Chinese] quantity, but I contemplate it be really important for our trade because what we're doing is diversifying."
"I contemplate long-length of time this is one thing that our trade will recuperate from but it without a doubt's moral going to take a little bit of time," he said.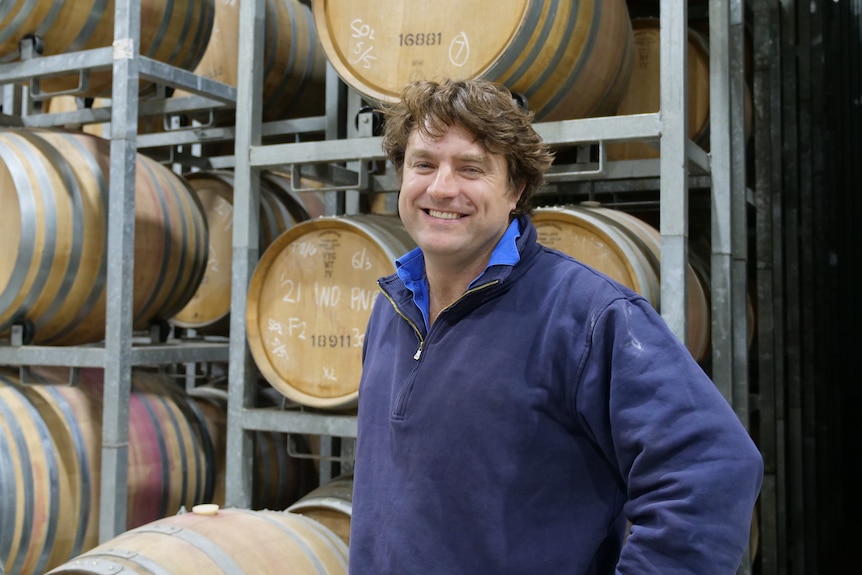 'Shimmering spots on the horizon'
Brokenwood Wines in the Hunter Valley usually exports about 10 per cent of its wine.
Senior winemaker Stuart Hordern said they had also targeted on home sales for the reason that pandemic restricted international travel.
"We haven't been able to form any international trade work for 18 months so that's certainly changed our level of curiosity, he said.
Mr Hordern said despite the difficulties with China, there had been level-headed "incandescent spots on the horizon" when it came to international trade.
Mr Hordern said he welcomed the decision by the Australian Executive to refer China to the WTO.
"Exports are a small percentage of our market but we certainly want to build access to markets wherever we can," he said.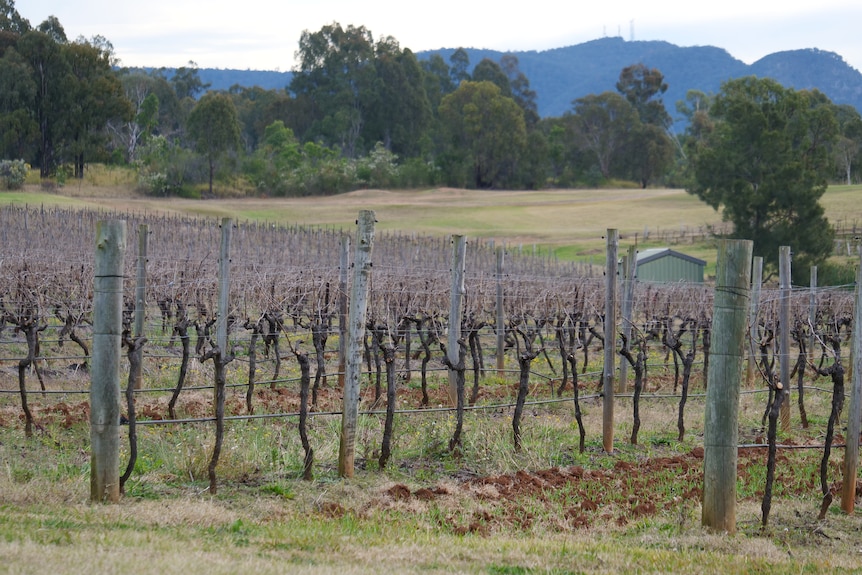 British bonanza
The United Kingdom is now Australia's largest wine market in both quantity and value, according to Tony Battaglene from Grape and Wine Australia. 
"The UK has grown about 30 per cent in the last three months," he said.
Mr Battaglene said the UK free trade agreement can be value about $50 million to the trade as soon as all the tariffs had been phased out. 
"The most important thing about free trade agreements is the development in awareness.
"As rapidly as you gain a free trade agreement, you always survey a increase in exports because the importing country becomes extra aware," Mr Battaglene said.
The trade has been engaged on constructing markets in South Korea, Vietnam, Thailand, the United States and Canada following the tariffs.
"Obviously, China was paying high dollar for crimson wine and none of these markets can, in the non permanent, compensate for that," said Mr Battaglene.
He said South Korea was one market displaying "great development." 
"Or no longer it's got a population that likes wine and it be a fairly wealthy nation that's successfully educated — a nation that will really appreciate our wine," he said.
Despite the great "inroads" the trade was making, Mr Battaglene said producers had been level-headed concerned about the long-length of time outcomes of losing the Chinese language market.
"People are level-headed very shy. We do now not contemplate now we have considered the stout outcomes but.
"The next vintage in 2022 shall be a real tester for grape growers as we survey how successfully now we have managed to diversify," Mr Battaglene said.