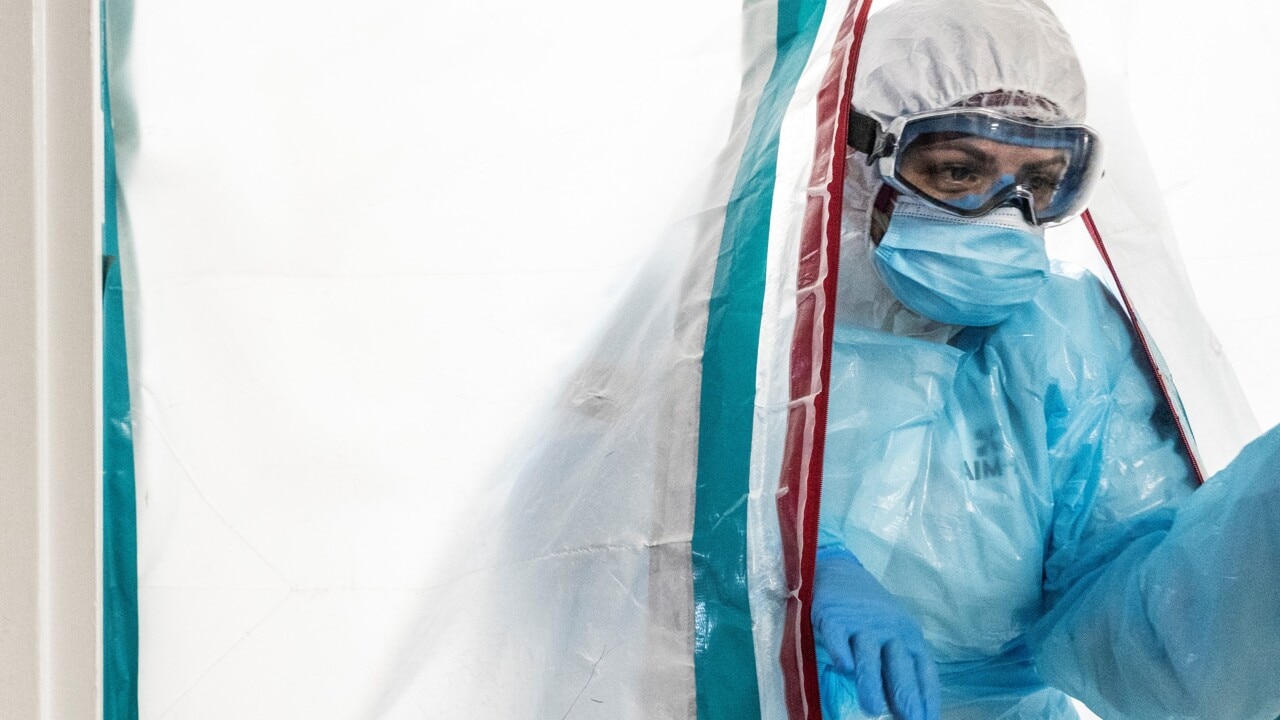 A CNN staffer says COVID-19 is "gangbusters" for rankings – and describes receiving calls from the high of the community on a "special red phone" with instructions to position the coronavirus death toll on display camouflage on story of it's the "most attention-grabbing" snort.
"COVID? Gangbusters with rankings, suitable?" CNN Technical Director Charlie Chester said in the secretly recorded video released by Project Veritas.
"Which is why we continuously hold the death toll on the facet, which I no doubt hold a vital area with, how we're tallying what number of folks die daily on story of I've even checked out it and been love, witness at it and be love, let's make it elevated.
"Like why isn't it high ample?
", currently, love it would make our level better if it became as soon as elevated.
"That's a area that we're doing that."
Mr Chester additionally spoke about how the high of the community directed workers to elevate up the COVID-19 death toll on the display camouflage.
"I've been in the room many a instances where my director tells me grab it down and I grab it down and then we win a phone call," he said.
"Literally a red phone, love the special red phone rings.
"Every so often they attach it on speaker and it's love the high of the community being love 'there's nothing that you just're doing suitable now that makes me are alive to to stick. Establish the numbers reduction up on story of that's basically the most attention-grabbing part that we had.'"
Project Veritas Founder James O'Keefe spoke relating to the original clip and advised Fox News there became as soon as a "cone of silence" from CNN after the free up of a series of films.
"This is at risk of be basically the most damning part of your entire issues he said in this share two sequence," Mr O'Keefe said.
"He implicates the high of the community."
A day earlier, Project Veritas released a video of Mr Chester in which he said "if it wasn't for CNN, I don't know that Trump would hold purchased voted out".
Source:
CNN staffer says COVID-19 is 'gangbusters' with rankings: 'Let's make it elevated'