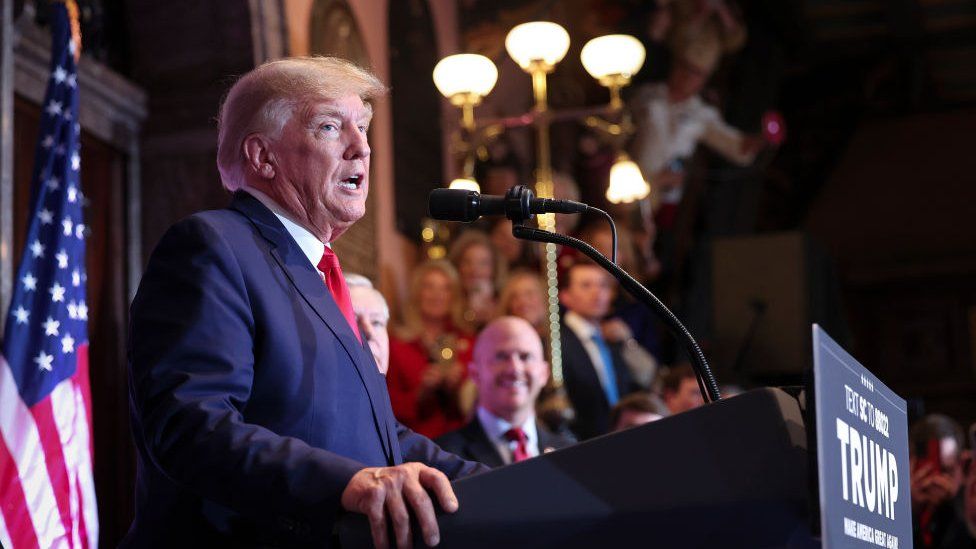 By Phelan Chatterjee
BBC News
Donald Trump's Facebook and Instagram pages have been restored after being suspended for more than two years.
Mr Trump was banned from the social media platforms after the Capitol riots in 2021.
The platforms' parent company Meta said it had acted after the then-president praised people who were "engaged in violence at the Capitol".
If Mr Trump breaks the rules again, he may be removed again – for between one month and two years – Meta has said.
Supporters have commented on the last of his posts with messages welcoming him back.
At the time, he described the move as "an insult" to the millions who voted for him in the 2020 presidential election.
Nick Clegg, the company's president of global affairs, argued the public "should be able to hear what their politicians are saying".
He added that a review had found Mr Trump's accounts to no longer pose a serious risk to public safety.