The reviews are in for "Eternals," Marvel Studios' highly anticipated superhero epic about an immortal race that resurfaces to protect humanity from evil demigods after being in hiding for thousands of years. Critics are split, with opinions ranging from "disappointing" to "emotionally intimate" and everything in between.
Directed by Oscar-winning director Chloe Zao ("Nomadland") and starring "10 ridiculously attractive people" including Angelina Jolie, Kit Harington and Gemma Chan, the 26th film in the MCU currently holds a 72% approval rating on Rotten Tomatoes based on 39 reviews by professional critics. Not too shabby.
While critics appreciate the film's efforts as well as its starpower both behind the camera and in front of it, Zao's direction is of particular note to many, with some seeing her style as a strength of the film, while other find it to be a hindrance to accomplishing the goal of fulfilling the comic-to-screen adaptation.
"There's no mistaking that 'Eternals'…is both a Marvel superhero epic, as massively conceived as they come, and unquestionably Zhao's version of one, as attentive to beauty and intimacy as it is to the expected fate-of-all-life concerns," The Wrap's Robert Abele praises. "'Eternals' puts a welcome premium on what it might feel like to have a close-knit bond across many centuries, and then have that bond be threatened."
PA Media's Damon Smith called "Eternals" "the most emotionally intimate Marvel story to date."
"Zhao's script, co-written by Patrick Burleigh, Ryan Firpo and Kaz Firpo, tests that bitter sentiment and the gossamer-thin moral threads separating heroes from villains to breaking point using one of the most diverse, inclusive teams in the sprawling MCU," he continued. "Eternals bears Zhao's fingerprints as the most emotionally intimate Marvel story to date and while it's an ambitious adaptation of the comic books in many respects, including an artfully composed al fresco sex scene, some conventions remain, including tantalising scenes embedded in the end credits."
USA Todays' Brian Truitt, on the other hand, called the film "overstuffed" and "head-spinning, multi-car pileup of stuff."
"An impressively ambitious and often beautiful film, 'Eternals' is in many ways the anti-Marvel movie: It only occasionally references the ultra-connected MCU, favoring mythology creation over forcing itself into the grander plan," Truitt writes. "Unfortunately, the exceedingly earnest narrative struggles to juggle its many subplots and tries to do too much in its hefty two hours and 37 minutes."
On the plus side, Truitt says Zhao's style brought a look to "Eternals" like no other Marvel film. "Utilizing Zhao's penchant for naturalistic environments, 'Eternals' looks unlike any other Marvel movie and is perhaps the most welcoming for MCU neophytes in forever," he writes. "There's as many references to Superman (yes, the rival DC hero) as there are to Thor, and it helps to cast 10 ridiculously attractive people as character seven comic-book fans deem obscure."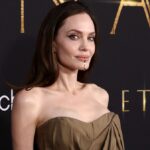 The Observer's Oliver Jones deemed the movie "a refreshingly romantic reminder of the power & purpose of event films…This is a film that asks on a grand scale questions we grapple with every day. How do we navigate and understand difference? Why do we value humanity so much when humans often do not seem to value each other?" Jones added, "Here is a movie that builds myths around characters whose outsized powers are matched by their emotions and whose epic adventures navigating immortality has left them with a shattered understanding of the nature and value of humanity. In the process, it helps us make sense of and find meaning in our own fractured world."
"It seems that hiring a writer-director who specialises in muted, documentary-like dramas for an action spectacular about gaudily-costumed interstellar demigods may not have been the wisest choice," BBC's Nicholas Barber wrote. of Zhao. "Considering that this sci-fi saga is directed by Zhao, and that its story spans the creation of the Universe and the fate of the planet, it would have been reasonable to expect it to prompt slack-jawed wonder rather than the grudging appreciation of an efficient, workmanlike job. Eternals may not be the worst of Marvel's movies, but it's undoubtedly the most disappointing."
Thrillist's Esther Zuckerman wrote, "While not without messiness and over-plotting that bogs down and overcomplicates the narrative, 'Eternals' succeeds as a vast and unrepentantly serious bit of world building with a moral quandary at its center."
Brandon Zachary of CBR wrote, "Zhao creates the best possible incarnation of the Eternals fit for the big screen. The film's true star is its director. Fresh off her Academy Award for 'Nomadland,' Zhao's film looks unlike anything else in the MCU — in the best way possible. It feels epic, but Zhao grounds its massive scope around the Eternals' action. Zhao's skill-set is truly impressive enough to switch from indies to the MCU with ease."
"Eternals" lands in theaters Nov. 5.
Source:
'Eternals' Divides Critics: From 'Overstuffed' and 'Disappointing' to 'Emotionally Intimate' and 'Tantalizing'